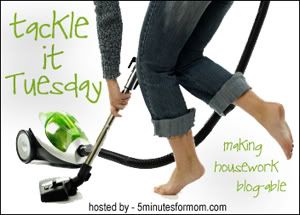 My Pot and Pan cupboard had been a source of irritation to many. Me... I have mommy brain, so I just really didn't care at the time. I figured it was going to get messy again any way. But I needed to show some care and consideration to others living in my household. ;-)
So, at Target, I found this little handy dandy thingamajig:
Thing is, I bought it thinking it would hold my "pots" not "pans". So I brought it home all excited that there was some solution to my problem. Well a few of my "pots" didn't fit. But MOST of them did. Yippie!!
I turned the thingamajig on it's side, rather than straight up and down.
Here is my before picture.
You can tell, I "really" didn't care. Many of my friends think I am "Martha Stewart" because I like to make whole wheat bread, and decorate cakes, and sew, and stuff. But there are some areas in my life that is weak. ;-)
So....Here is the after:
See my neat little areo pointing to my "pot" rack? Nifty, huh?
Also, my closet got a good cleaning, but I didn't take any before and after pictures of that. Besides, that is a bit way too personal for me to share. ;-)
To see what others are tackling please visit Five Minutes for Mom.